Recruitment Agency
Our Skilled Team
Moving overseas is a big step to take, but thankfully you're not alone. Our skilled team of recruitment experts will be with you every step of the way, from the initial paperwork process through to your first day!
Michelle Dowd
Recruitment Manager
Amelia Cousins
Recruitment Administrator
Rachel Leenen
Recruitment Administrator
our benefits
Entrust Our Recruitment Specialists
Doctors moving to Australia will not only receive assistance from HDC Recruitment but will experience a range of benefits working in a country with a well-established health care system.
access to Further education
testimonials
What Doctors Say About Us
"The Health Hub Doctors Morayfield has the scope of a mega practice but has the heart of a small family practice. The management team was very supportive and easy to work with whilst I established my cosmetic clinic."
Dr Kiren Kodali
Doctor
"I can't put into words how great the reception team are. I feel very comfortable working with them. They know how to prioritise task and never have an issue navigating difficult ones."
Dr Alireza Khakzadeh
General Practitioner
The on boarding process with Health Developments Corporation was extremely smooth sailing. As I was moving from Iran, they were able to provide me with a car and accommodation whilst I settled in."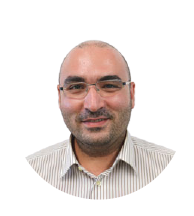 Dr Shahab Sojoudi Hagighi
General Practitioner