medical Recruitment agency
HDC Recruitment attracts Doctors globally to the beauty of Australia's Sunshine State. Working and living in Queensland will be the best career move you make!
Wanting to work in Australia? Fill out the below form and a member of our team will be in touch shortly.  
Medical Recruitment Agency
Why Work With Us?
GP Support Systems
HDC Recruitment are here to support each doctor and help find the best medical centre for their needs.
Clinic Experience
Our experienced team are able to help doctors through every step of their move to Australia.
We Work In Paradise
We provide doctors with opportunities to work in some of the best medical centres in sunny Queensland.
We help doctors and medical specialists discover opportunities within Queensland Australia. We help you achieve the dream of moving to Australia and help you embrace not only your career, but the Sunshine State way of life.
Whether you live locally or you're looking to move, HDC Recruitment will help you through every step of the way. If you're a doctor considering moving to Australia, HDC Recruitment can help find suitable placements across Queensland, Australia. We will assist you through the registration process, visa applications, employment contracts and relocation processes. It is important that eligible doctors are prepared to commit to positions for a minimum of 6-12 months.
At HDC Recruitment our staff are committed to delivering services that streamline the relocation process for doctors moving to Australia. We are experienced in delivering exceptional workforce solutions to medical centres across Queensland, as demonstrated through our successful placement outcomes. Unlike other recruitment agencies, we tailor our services to each individual doctor to ensure the best possible results are achieved. Please read our doctor testimonials HERE.
The team at HDC Recruitment are committed to upholding our core values throughout all stages of the recruitment process. These core values include:
Recruitment Solutions
Our Services
From your initial enquiry to landing in Australia, HDC Recruitment will assist you in all aspects of your move. Please see our services below.
Once a suitable placement is found, our team will help with negotiating an acceptable employment contract.
We will help with finding placements in locum and permanent roles in Queensland, Australia.
With our large network of doctors we are able to connect like minded doctors together.
Doctors needing a visa will receive help to ensure all documentation is completed promptly.
testimonials
What Doctors Say About Us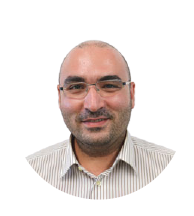 "The onboarding process with the Health Developments Corporation was extremely smooth sailing. As I was moving from Iran, they were able to provide me with a car and accommodation whilst I settled in. Since joining, the Health Hub Doctors Morayfield I have attended many social events, the annual Christmas party is my favourite. I have been able to make great friends through these social events."
Dr Shahab Sojoudi Hagighi
General Practitioner
"Health Hub Doctors Morayfield doesn't compare to other clinics I have worked in. It's located in a beautiful and well organised building, where everything is under the one roof. This allows my patients to receive all their care needs in the one place. All the GPs and Allied Health Services on site have a wealth of knowledge. My appointment book has been fully booked since the beginning."
Dr Alireza Khakzadeh Mohamareh
General Practitioner
"Health Hub Doctors Morayfield has the scope of a mega practice but has the heart of a small family practice. The management team was very supportive and easy to work with whilst I established my cosmetic clinic. The Hub has a phenomenal newsletter system in place, which is a great way to advertise my clinic and I have received lots of referrals through this."
Dr Kiren Kodali
Doctor
Recruitment Agency
Our Skilled Team
HDC Recruitment are committed to delivering exceptional outcomes for our doctors. We provide doctors with support and guidance through out the entire process of moving to Australia.
Michelle Dowd
Recruitment Manager
Amelia Cousins
Recruitment Administrator
Rachel Leenen
Recruitment Administrator