Looking for a Change?
Why is Now the Right Time Move Down Under?
There is no better time for Kiwi doctors to move Australia! With vaccination rates rising and borders reopening, movement across the ditch is becoming easier.
Australia's national shortage of GPs means there is plenty of work available. Similar healthcare systems and regulatory requirements, place Kiwi doctors at an advantage for these positions over other non-Aussie GPs.
Moving to Australia will give you the opportunity to explore a different way of life, experience a slightly different healthcare system and further your professional development, all while staying close to home!
Moving to australia
Things To Consider
When moving overseas there's a few things to consider, luckily for you, we're the experts.
Professional Registration
Australian and New Zealand medical qualifications are interchangeable and are mutually recognised. So provided you meet the requirements, registering with the Australian Health Practitioner Regulation Agency (AHPRA) is quite simple. Assisting with the paperwork and applying for registration is a key part of what Health Developments Corporation does. On average, the registration process takes 6 – 8 weeks.
NZ fellowship qualification is called Fellowship of The Royal New Zealand College of General Practitioners and abbreviated FRNZCGP.  This specialist registration with the Medical Council of New Zealand will allow the General Practitioner to work in Australia and this specialist qualification is comparable to the Australian fellowship called FRACGP (Fellowship of the Royal Australian College of General Practitioners). 
GPs who have received their primary medical degree in New Zealand and have FRNZGP can work in Australia with no moratorium under 19AB restrictions.  However, GPs who live and work in New Zealand and have FRNZCGP, but their primary medical degree is not from New Zealand are subject to a 10-year moratorium under section 19AB.  Australia and New Zealand have a reciprocal agreement for doctors.
As a New Zealand Citizen, you will automatically be granted a Special Category Visa (SCV) by the Australian Government. A SCV allows kiwis to live and work Down Under for as long as they please, meaning you never have to leave! Better yet, there is no paperwork involved as you will automatically be granted a digital SCV upon entry into Australia.
Something else to consider is the moving process itself. For accommodation, you may like to find something short term while your settle in and find an area suitable to your lifestyle before buying or renting any Australian real estate. Professional moving companies can help with moving your beloved items from door to door. Financially, you will need to set up an Australian bank account as well as register with a foreign exchange/money transfer provider, who often have better exchange rates than the bank.
Whilst nothing will compare to Aotearoa, the carefree Australian lifestyle is truly unique. Australia is a diverse country filled with many wonderful cultures and communities. It won't be hard to make friends here, as mateship is the beating heart of the Australian spirit.
Our beautiful coastline has promoted a thriving beach culture, with Aussies always finding a reason to kick off their jandals and put their toes in the sand. If the beach isn't your cup of tea, you can always explore the red sands of Uluru or one of our flora and fauna-rich rainforests.
Like New Zealand, Australia has a rich cultural history. Australia's oldest languages, stories, and histories all belong the Aboriginal and Torres Strait Islander people. This history heavily influences the Australian lifestyle and is present in many of our day-to-day activities.
While our ruby team may not compare to the All Blacks, nothing excites Aussies more than sport. We are deeply invested in cricket, rugby, soccer, tennis, and plenty more. In fact, we love sport so much, we made our own, Australian Rules Football! During State of Origin (NSW ruby league vs QLD ruby league), you will find local pubs filled to the brim, with people from all walks of life cheering on.
If you love the sparkling white landscapes of New Zealand, don't worry we have that too…. for two whole months!
testimonials
What Doctors Say About Us
"If you have a fellowship you can expect to earn approx. one and a half times more in Australia than in New Zealand."
Dr Richard van Hak
General Practitioner
"We know a diverse workforce and an inclusive culture matters to our clients. Through philanthropy and employee volunteerism, we support the diverse communities where our employees live."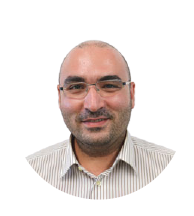 Dr Shahab Sojoudi
General Practitioner
"Health Hub Doctors Morayfield has the scope of a mega practice but has the heart of a small family practice. The management team was very supportive and easy to work with whilst I established my cosmetic clinic."
Dr Kiren Kodali
Doctor